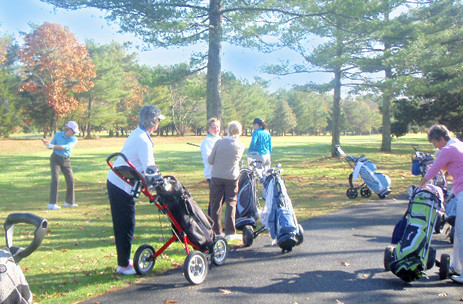 We are a group of women who want to stay active and form friendships based on kindness, compassion and respect for others. If you are a woman that shares our values, please register to join our group.
WHAT WE DO!
We are a group of women (most 50+) who have chosen to stay in motion. Although we love to gab to strengthen our friendships, we would much rather form friendships while playing golf or any activity that gets our blood flowing and our bodies moving! We try to play golf two or three times a week.
If you choose to register, you will be contacted by an administrator who will talk to you about our group and our current activites. You will then be given access to our website and our calendar of events.